Multiple Tooth Replacement – Dallas, GA
Restoring Your Smile by Filling in the Gaps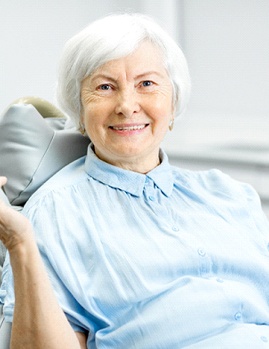 At Distinctive Dentistry, our team of dentists want you to feel great about your smile. Not only will we work to improve the health of your natural teeth, but should you seek treatment for multiple missing teeth, we will take the necessary steps to offer safe and effective solutions to repair and restore your smile. One of the most superior forms of treatment we provide to patients with missing teeth is dental implants in Hiram. Offering permanence, stability, and full functionality, we can have you enjoying a healthier, more beautiful appearance for decades or longer. To find out more about how dental implants can help you, contact us to schedule an appointment.
What Are the Tooth Replacement Options?
If you think there is only one way to fix your missing teeth, you might be surprised to learn there are various options available. Depending on your own personal preference and individual case, you and your dentist can work together to find the right solution for your needs.
Dental Crown & Bridge
Using dental crowns that are fused together, we can create a bridge prosthetic to replicate the look of a natural smile. This option is ideal for patients who prefer a less invasive treatment option. By using the natural, healthy teeth that exist on either side of the gap, we can use these teeth as anchors to hold the bridge in place. It will be necessary for us to file down the healthy teeth to ensure there is plenty of room for the crowns, and your missing teeth but be consecutive within the row.
Implant-Supported Bridge
An implant-supported bridge doesn't rely on healthy teeth to hold it in place. Instead, we will insert titanium posts (implant) into your jawbone. This will provide a solid foundation and anchor for your custom restoration. Unlike a traditional crown and bridge design, an implant-supported bridge restores the entire tooth structure, helping to stimulate and strengthen the jawbone.
Partial Dentures/Implant-Supported Partial Dentures
If you have multiple missing teeth but they are sporadic along your arch, you have two options to choose from: partial dentures or an implant-supported partial denture. A traditional partial uses artificial teeth that sit on a gum-colored base and uses clasps to attach to your natural teeth to hold it in place. An implant-supported partial denture uses dental implants in Dallas to create a more reliable, snug fit because of the ability to snap the denture into place.
How Do I Determine Which Implant Solution is Right for Me?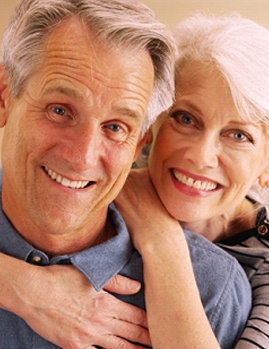 While it might not always be easy determining which implant solution is right for your needs, you can trust our team of professionals to thoroughly examine your teeth, gums, and jaw before offering a suggested method of treatment. Not only will they take your personal preference into consideration, but they will also take the time to look at the various factors that can dictate the type of implant you'll receive, such as:
Does Replacing Multiple Teeth Impact the Cost?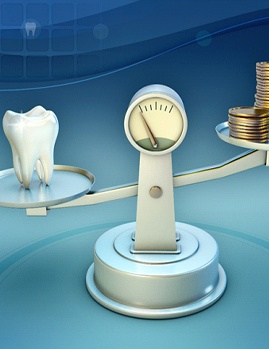 If you begin to consider the cost to replace your missing teeth, it is likely that you're looking at the initial investment and not the long-term benefits. While any dental implant is going to be more expensive than your traditional treatment methods, you must remember the cost-effectiveness of pursuing dental implants. With traditional solutions, you'll be required to have replacements throughout your life; however, with implants, you can enjoy a permanent smile for decades or more.