Smile Makeover – Dallas, GA
A Second Chance for a Brighter Smile
Over the years, teeth can sustain all types of injuries and damage. Whether caused by tooth decay, cavities, worn-down tooth enamel, or serious facial trauma, flaws can form and begin to cause embarrassment and self-esteem issues. Fortunately, at Distinctive Dentistry, our qualified team of experts can deliver a superior solution known as a smile makeover. By combining multiple cosmetic treatments into one plan, you can take back your confidence once and for all. Call us today to find out if you are a good candidate.
How Does a Smile Makeover Work?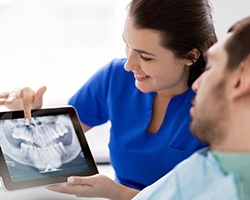 The first step is to schedule a consultation with your cosmetic dentist at Distinctive Dentistry. This will allow you to sit down and discuss your concerns and goals. After carefully examining and surveying your smile in its entirety, we will develop a personalized treatment plan that is designed to meet your needs and ensure beautiful results.
While each smile makeover is different, some of the treatment options that might be included are:
Cosmetic Bonding
Tooth-Colored Fillings
Porcelain Veneers
The Benefits of Getting a Smile Makeover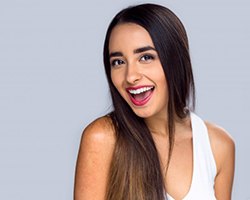 Choosing to improve your appearance with the help of a smile makeover will have a drastic difference in your confidence and ability to embrace new and exciting opportunities. Additional benefits you might not expect include:
The desire to better maintain your oral health through the regular morning and evening hygiene routines and six-month dental checkups and cleanings with our team
Improved oral function because of how your teeth properly align or work together to make eating, chewing, and speaking easier
A streamlined process that is more cost-effective than receiving each individual service separately
Results that can last for months or years depending on how well you care for your smile
A more youthful appearance that helps to grab the attention of others in a positive way
Understanding the Cost of a Smile Makeover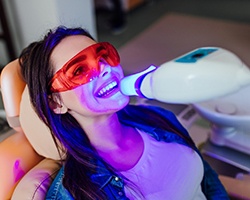 There is no set price for a smile makeover. The reason is that it is strictly customized according to your needs. While you might only need one or two services, someone else might need three or four. Only after our team performs a thorough examination will we provide you with a cost estimate. You can then determine how you want to move forward and which options are available when it comes to paying for treatment. Since dental insurance is unlikely to cover the cost, you can opt for enrolling in our new membership plan or take advantage of flexible financing through CareCredit.