Dental Implant Failure & Salvage – Dallas, GA
Effective Treatment to Preserve Your Dental Implant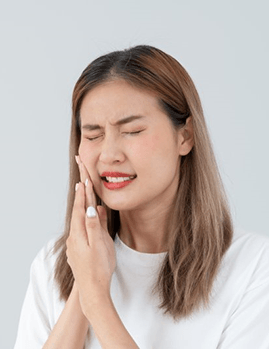 Did you know that dental implants typically have a success rate of about 95%, even 10 years after their placement? That said, there is still a very slim chance that these restorations can fail. While this is rare, you'll want to take care of your oral health every day to ensure that you don't run into any complications that can risk ruining your treatment. The good news is that our team can provide dental implant salvage services in Dallas to help maintain or fix your results. Read on to learn about the causes of failure, the symptoms to look out for, and how we can help your situation. Feel free to call us if you have any other questions or concerns.
Why Do Dental Implants Fail?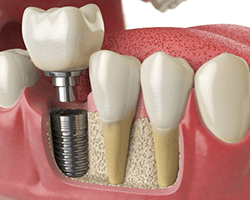 One of the biggest culprits of dental implant failure is peri-implantitis—an infection in the surrounding gums where the bacteria starts to accumulate and attack the connective tissues holding the metal posts in position. The jawbone can also begin to deteriorate, weakening its ability to support the implant. The majority of the time, peri-implantitis occurs due to poor oral hygiene, but various other factors can influence the situation as well.
Additional reasons for dental implant failure include failed osseointegration, as the implant may not properly fuse to your jawbone. Physical trauma can also play a major role as well as serious medical conditions like cancer.
Symptoms of Failed Dental Implants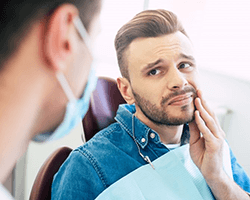 Even if your dental implants are a few years old or brand-new, there's still a chance that you might experience complications after having them placed. Some of the common indications of dental implant failure include:
Unusual or intense pain: Though it's normal to feel slight discomfort after your treatment, your new teeth should begin to feel natural and comfortable after recovering.
Swelling and bleeding: If you see any bleeding, inflammation, and/or pus, there may be an infection that we'll need to address straight away.
Your implant is loose: This could either mean your restoration on top is loose or the implant itself is failing.
Trouble chewing: Eating should feel comfortable and natural once your dental implants have healed.
How Dental Implant Salvage Works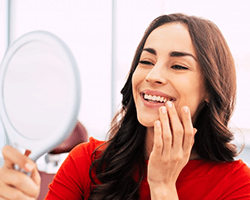 Our team will evaluate your situation, understand your symptoms, and determine the best options for treatment. This may involve services like deep cleaning, antibiotics, or other procedures that can help control infection. If there's severe damage around your implant, we might need to extract it to treat the underlying problem. In the end, you'll have a higher chance of a successful salvage process if you visit your dentist sooner rather than later.