MetLife Dental Dentist -- Dallas, GA
Save on High-Quality Dentistry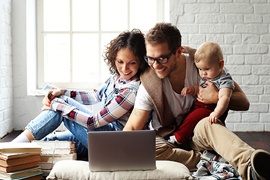 Are you and your family covered by a MetLife dental insurance plan? If so, finding an in-network dentist will help you make the most out of your benefits from year to year. At Distinctive Dentistry, we are pleased to be the Metlife Dental dentist Dallas friends and families trust for superior dental care. Keep reading to learn how you can save even more on our already affordable dentistry services when you visit us with your MetLife dental insurance!
MetLife Coverage Availability & Fees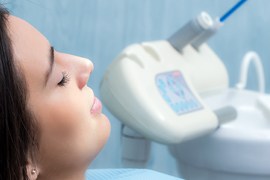 Your employer offers MetLife dental insurance to help you and anyone else covered under your plan enjoy great oral health that contributes to a clean smile that lasts a lifetime. MetLife, like other dental insurance plans, places a heavy emphasis on prevention. You or your employer pay for these services every month in the form of a premium (usually around $50 for an individual and $150 for a family), so don't let them go to waste!
Choosing a dentist who is in your network (like us!) makes it easier to take advantage of your benefits, as you will not have to worry about any extra out-of-pocket fees. Simply pay the portion that you owe at the time you receive services -- and that's it!
The details of your coverage may vary based on certain decisions made at the time of enrollment. In general, though, you can expect it to look something like this:
Preventive care: 100% covered. This includes checkups and cleanings, an annual set of X-rays, and other treatments your dentist deems necessary (it may include dental sealants and fluoride treatments for children, for example).
Restorative dentistry services: 50% to 80% covered, depending on the complexity of the treatment being rendered. Fillings receive maximum coverage, while a complex root canal may be covered by half.
You will usually be responsible for the full payment of cosmetic dentistry and other elective procedures that are not necessary for your oral health.
MetLife is set on a calendar year, and unused benefits usually do not rollover from one period to the next. Making strategic decisions -- like spacing more complex treatments out over two cycles -- can help you maximize your coverage. As your MetLife Dental dentist near Hiram, we can assist you with that when the time comes!
Meet Libby, Who Handles Dental Insurance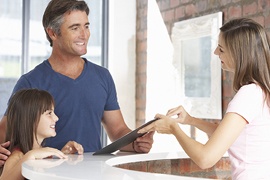 We will work hand in hand with you to help you understand everything you need to know about your dental insurance plan. Our dental insurance expert is Libby Altwies -- she is happy to be here to assist with all your insurance and billing inquiries! Libby has considerable experience in this area and will be able to answer all of your questions in a way that's easy to understand. So, if you have questions about your MetLife coverage, please don't hesitate to get in touch with us. Ask for Libby to talk about your MetLife dental insurance plan!