Dental Bonding – Dallas, GA
Revamp Your Smile with Cosmetic Bonding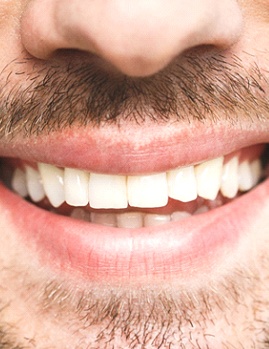 If you have a less-than-perfect smile, you don't need to feel insecure about your teeth. Dental bonding in Dallas can give you the picture-perfect smile you want using a minimally invasive procedure. It can treat minor aesthetic problems, like chips, cracks, and discoloration. You'll enjoy natural-looking results that can last for 10 years or longer. If you're looking for a treatment that offers a lot of bang for your buck, dental bonding might be the solution for you.
What is Cosmetic Bonding?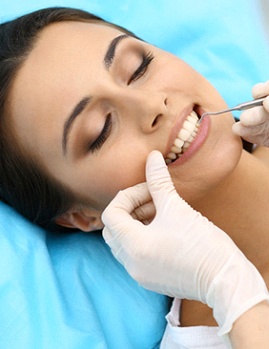 Although there are more options than ever to achieve a flawless smile, dental bonding continues to be one of the most popular elective treatments. A composite resin material is shaded to match the color of your enamel to blend in with your teeth, so no one will notice it is there. It doesn't require an invasive procedure or a long recovery. Since it offers both restorative and cosmetic benefits, it can resolve several imperfections, like:
Tooth decay
Exposed tooth roots
Chips or cracks
Stains and discoloration
Gaps between teeth
You'll require a consultation with your cosmetic dentist to ensure you're a candidate for the procedure. They'll examine your teeth and learn more about your goals to create a personalized treatment plan.
The Cosmetic Bonding Process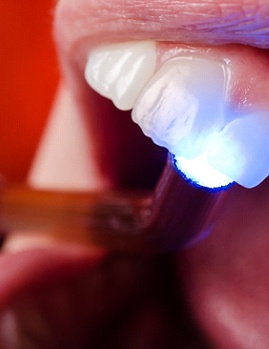 On average, it takes about 30 to 60 minutes per tooth. Several teeth can be treated during one appointment; however, we may recommend another visit depending on your needs. We will begin by cleaning your teeth. In some cases, a local numbing agent is used, but it isn't always necessary. We'll apply a weak acid to your tooth to open the pores in your enamel to ensure a secure bond. The acid is rinsed before the resin is placed on your tooth, which has been shaded to the color of your teeth. After the resin is sculpted into the perfect shape, a special dental light quickly hardens the material. We'll smooth and polish your tooth, so you'll walk out of the office with the beautiful smile you deserve.
Benefits of Cosmetic Bonding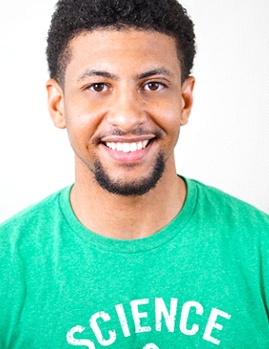 Dental bonding provides a plethora of advantages, such as:
Natural-looking results to improve your confidence.
Durable to last for 5 to 10 years before needing to be replaced.
Versatile to correct several issues.
Minimally invasive and virtually pain-free.
Affordable, cost-effective solution
Invest in a Beautiful Smile
Your new smile can last for a decade or longer with the proper care, like committing to your oral hygiene and visiting your dentist at least twice a year for a cleaning and checkup. It's best to avoid anything that might damage your bonding, like chewing on inedible objects, using your teeth as tools, or biting overly hard foods.
If you are ready to love the smile you see in the mirror, contact our office today to schedule your consultation for dental bonding.