Hygiene & Cleanings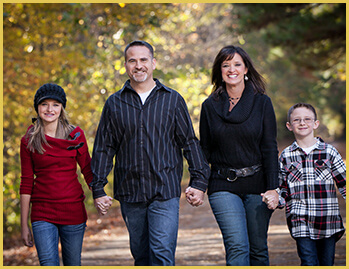 Actual Patient
Brushing and flossing are essential to building a healthy, beautiful smile. But just as important are routine exams and cleanings with Dr. Shirley, Dr. Cannon, Dr. Bickford and the rest of the team at Distinctive Dentistry. In fact, the American Dental Association recommends that patients see a dentist every six months—or, twice a year—for a routine checkup and dental cleaning. During your visit, your dentist and your hygienist will assess every corner of your smile for common problems like tooth decay, gum disease, and a range of other issues, including oral cancer. Our team is specially trained to identify these problems and propose solutions for treating them, so you can quickly regain good oral health and well-being again.
Why are frequent visits so important? Because we want to diagnose and treat any oral health problem, no matter how small, as quickly as possible. Seeing us twice a year will help us stay on top of any changes in your oral health. If we find anything during your next visit, we can immediately explain what we've found and start talking to you about your treatment options. We're committed to offering personalized care to every patient we see, and we will work hard to create a plan that matches your needs and your medical history.
During your visit, your hygienist will also have an opportunity to clean your teeth. While brushing and flossing at home do a lot to keep bacteria and plaque away from your smile, certain parts of it are harder to reach than others. With our advanced tools, we can clean your teeth more thoroughly and give your smile greater protection from problems like tooth decay and gum disease.
Last but not least, your next checkup will give Dr. Shirley, Dr. Cannon, and Dr. Bickford an opportunity to talk with you about your brushing and flossing regimen. For optimal oral health, we recommend brushing at least twice a day—though it's better if you can do so after every meal—and flossing at least once a day. We might also recommend using a quality mouthwash. Some mouthwashes are designed to kill the bacterial plaque that causes gum disease while others contain fluoride and are made to strengthen your enamel against decay. Regardless of which you ultimately use, you can look forward to a stronger, healthier smile that simultaneously improves your oral and overall well-being.