Gummy Smile Correction – Dallas, GA
Recontouring Gums for an Even Appearance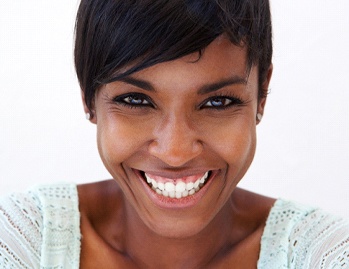 Are you embarrassed by what you see in the mirror? Do your teeth appear small? Do your gums seem to overpower your entire smile? If so, you may be living with what is known as a gummy smile in Dallas, and it can cause more than just low self-esteem. Too much soft oral tissue can put you at greater risk for periodontal disease, which can negatively impact your teeth, gums, bone, and overall health. Fortunately, at Distinctive Dentistry, we can easily reduce the amount of gum tissue with a process known as gum recontouring. By removing the excess tissue, we can give you a more beautiful smile and reduce your chances of developing gum disease. Call to schedule an appointment today or to find out more about this unique procedure. Our friendly practice accepts patients from Dallas, Hiram, Douglasville, Rockmart, Powder Springs, Acworth, Villa Rica, Temple, Marietta, Kennesaw, and beyond.
What Causes a Gummy Smile?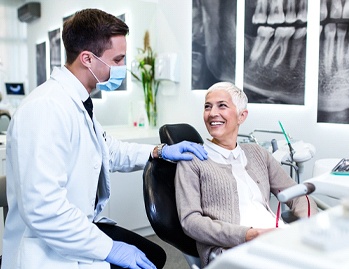 When it comes to identifying the causes of a gummy smile, there are many, including:
Overgrowth of gum tissue
Improper eruption of teeth
Increased upper lip movement
Certain medications
Knowing the cause of your gummy smile is important, but no matter the reason, you can feel more confident that our team is here to provide a solution that will permanently change your smile for the better.
Why It's Important to Correct a Gummy Smile?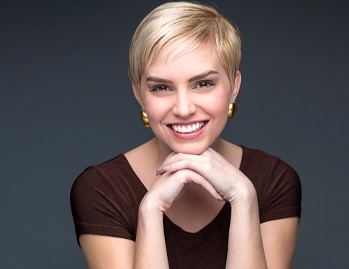 When excessive gingival tissue is present, it can do two things: create a less than ideal aesthetic and put you at greater risk for periodontal disease. While the look of your smile is enough to keep you from engaging in social gatherings, its health can lead to significant time and money spent to avoid bone and tooth loss as well as a host of other health-related conditions.
Should you develop periodontal disease (gum disease), the bacteria in your mouth will attack the soft tissues and cause redness, inflammation, and infection to develop. Over time, if it is left untreated, it will begin to attack the bone, causing it to weaken. You can also develop gum pockets that more easily trap food and bacteria. As a result, inflammation and infection can enter your bloodstream and travel to various areas of the body (i.e., heart, brain, kidneys, etc.). Some researchers have linked gum disease to neurological conditions like dementia and Alzheimer's as well as heart disease, diabetes, and respiratory illness.
Forgoing treatment for your gummy smile can not only affect your appearance, but it can cause significant problems to your overall health and wellbeing, too.
How a Soft Tissue Laser Works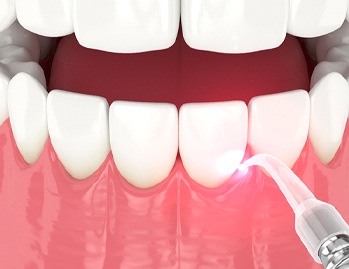 The good news is that at Distinctive Dentistry, our team uses a soft tissue dental laser to perform what is known as gum recontouring. This is a special cosmetic service designed to help patients remove excess gum tissue. A smile with excess gum tissue may appear stubby, but the truth is, there's a full, beautiful smile underneath that tissue just waiting to be revealed.
By using a soft tissue laser, we can easily remove unnecessary tissue and create an even, more balanced appearance that exposes more of your natural tooth structure and minimizes your chances of periodontal disease. You'll receive local anesthesia to numb your gums and keep you comfortable throughout the procedure before we begin moving the laser across your tissues. Not only does it cauterize during the process, but it reduces swelling and serves to decrease the risk of infection.
In just one visit to our dental office, you can enjoy a more beautiful smile.