Porcelain Veneers – Dallas, GA
Making Your Dream Smile Attainable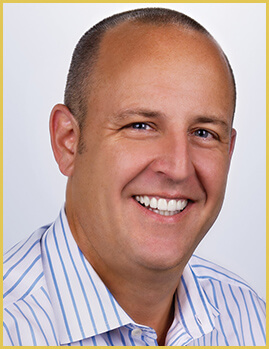 Actual Patient
At Distinctive Dentistry, we have a popular and long-lasting smile solution for your discolored, crooked, fractured, or misshapen teeth. It's known as porcelain veneers. They are an excellent cosmetic dentistry solution for someone with less-than-perfect teeth. If you're too embarrassed to show your smile, you're not only affecting your emotional balance—you're impairing your overall health. Smiles not only alleviate a bad mood, but they can also boost your immune system and release feel-good hormones called endorphins. We'll help you recreate a beautiful, healthy smile with porcelain veneers in Dallas when you schedule a consultation with our team today.
What are Porcelain Veneers?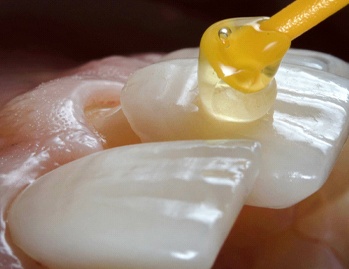 The veneers we use are ultra thin shells made of durable porcelain. They're carefully fabricated just for you and are bonded to the prepared surfaces of your teeth. Because dental porcelain is a non-porous material, your veneers will also be stain-resistant. When taken care of properly, they can last for over 15 years.
Benefits of Porcelain Veneers
Porcelain veneers resolve a variety of cosmetic issues all at once, including gaps, misalignments, discolorations, and fractures. And we can usually create your new smile with porcelain veneers in only two dental visits. At the first, we'll prepare your teeth and create a design for your veneers. Then, during the second visit, all we have to do is complete your treatment by attaching your permanent veneers. Not only will your veneers last for over a decade with the right care, but you also won't have to worry about red wine, coffee, or other staining items quickly causing them to discolor. Here are some additional advantages of getting porcelain veneers:
Made from durable and customizable material.
Flawlessly blends in with your natural teeth.
Typically requires only two visits to complete the procedure.
Maintaining Your Porcelain Veneers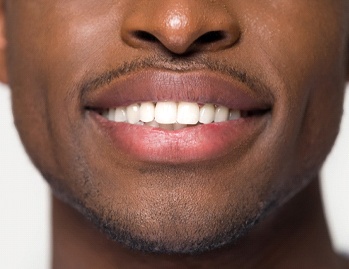 After the process is complete, your dentist in Dallas will provide you with instructions on how to take care of them. We'll likely suggest some of the following practices so you can get the most out of your new restorations:
Brush twice each day and floss at least once a day.
Continue visiting your dentist in Dallas every six months for checkups and cleanings.
Avoid using tobacco products.
Be mindful of eating foods that stain teeth.
If you have any additional questions about how to care for your porcelain veneers, you can always contact our office. Our team of professionals would be more than happy to help address any of your concerns.
Porcelain Veneers FAQs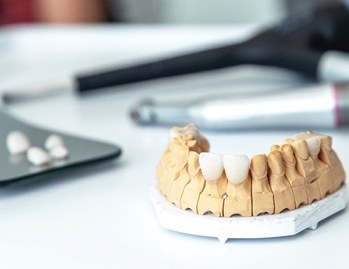 Are Porcelain Veneers Permanent?
To prepare your teeth for the placement of veneers, a tiny sliver of enamel, equal in thickness to a contact lens, must be shaved away. Because of this, veneers are considered a permanent, irreversible treatment. However, if this step was not performed, the veneers would stick out in your smile, looking unnatural and awkward. Your veneers can be removed if necessary, but your teeth will not be as aesthetically pleasing as they could be with veneers in place.
Will Porcelain Veneers Increase My Risk of Cavities?
Veneers actually function very similarly to natural teeth. As a result, you should still conduct the same oral hygiene routine as you would for your teeth without veneers. Brush twice a day with a soft-bristled toothbrush, floss daily, and remember to schedule biannual checkups with us. Doing all of this will significantly decrease your risk for tooth decay, which could compromise your veneers.
Do Porcelain Veneers Stain?
One of the great things about veneers is their incredible resistance to staining through consumption of darkly pigmented items like coffee, tea, wine, and berries. They are much more resistant to discoloration than your natural teeth, so as long as you brush them every day and attend regular teeth cleanings, your smile should stay bright.
Will Porcelain Veneers Appear Whiter Than the Rest of My Teeth?
The shade of your veneers is customized to match the color of your adjacent teeth. Some patients, however, opt to brighten their smile with our professional teeth whitening treatment to even out their smile before receiving veneers.
Will Porcelain Veneers Affect My Diet?
Unlike traditional braces, which highly restrict what you can eat without compromising your treatment, porcelain veneers do not affect your diet in any way. However, as with natural teeth, it's highly recommended that you avoid chewing on hard items such as hard candy, pens, and ice cubes, as this could crack or chip your veneers.