Cosmetic Dentistry in Dallas, GA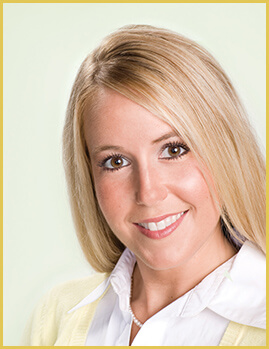 Actual Patient
Are you afraid to smile because of stained, chipped, cracked, or misaligned teeth? With the cosmetic dental services we offer at Distinctive Dentistry, we can help you smile with confidence again. Using a range of today's most popular solutions, we'll be your partner in building a personalized treatment plan that takes your needs and your personal goals seriously.
Our cosmetic dentistry services include:
Cosmetic Bonding
Do you have a gap in your smile? Are some of your teeth cracked or darkened? Do you smile less because your teeth are crooked? Many of these issues can be resolved with cosmetic bonding. Using tooth-colored composite resin, our dentists can minimize spaces between teeth, reshape crooked teeth, and fix fractured teeth—all in a single visit to our Dallas, GA, dental office.
Teeth Whitening
If you're embarrassed by your smile because it's dull, yellowed, or discolored, we can help. Teeth whitening is one of the most popular cosmetic services available today. And to make treatment as convenient as possible, we offer two helpful whitening options: in-office whitening with Zoom! and take-home whitening with a customized whitening kit. If you're not sure which option is right for you, Dr. Shirley, Dr. Cannon, and Dr. Bickford would be happy to make a recommendation.
Tooth-Colored Fillings
With tooth-colored fillings, we can provide our patients with discreet care for tooth decay and cavities. There are still some cases where we may recommend amalgam fillings, if we feel it's the better option, but in most cases we rely on fillings that have a more natural appearance. Tooth-colored fillings are also a more conservative option, because they're more supportive of a tooth's natural structure.
Porcelain Veneers
For patients who want a long-lasting fix for an impaired or discolored smile, we're proud to offer porcelain veneers. This incredibly popular cosmetic solution revitalizes the appearance of teeth with thin shells crafted from porcelain, a material that is both durable and stain-resistant. Once applied to your teeth, your veneers will correct a range of issues, including embarrassing stains. What's more, treatment with veneers typically takes just two visits.
Are you ready to begin your cosmetic treatment? We've been providing comprehensive cosmetic care at Distinctive Dentistry for more than 30 years. We proudly service patients from Dallas, Hiram, Douglasville, Rockmart, Powder Springs, Acworth, Villa Rica, Temple, Marietta, and Kennesaw. Call us today to reserve your consultation with Dr. Shirley, Dr. cannon or Dr. Bickford.
Choosing the Right Cosmetic Dentist
You should not trust just anyone with the responsibility of helping you make over your smile. You should choose a team whose credentials and case history prove that they can help you achieve the gorgeous results you deserve. It is also important that you find a dentist who will truly listen to you and treat you with respect every step of the way. We believe our team has everything you could want in a cosmetic dentist.