Cosmetic Dentistry in Dallas, GA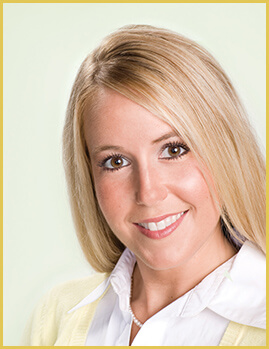 Actual Patient
Are you afraid to smile because of stained, chipped, cracked, or misaligned teeth? With the cosmetic dental services we offer at Distinctive Dentistry, we can help you smile with confidence again. Using a range of today's most popular solutions, we'll be your partner in building a personalized treatment plan that takes your needs and your personal goals seriously.
Our cosmetic dentistry services include:
Cosmetic Bonding
If you're looking for a quick fix to improve minor aesthetic concerns, you might be a candidate for dental bonding. A composite resin material is customized to the color of your enamel to ensure natural-looking results when used to correct discoloration, chips, cracks, and other issues. It's an affordable solution to revamp your smile after just one appointment.
Tooth-Colored Fillings
With tooth-colored fillings, we can provide our patients with discreet care for tooth decay and cavities. There are still some cases where we may recommend amalgam fillings, if we feel it's the better option, but in most cases we rely on fillings that have a more natural appearance. Tooth-colored fillings are also a more conservative option, because they're more supportive of a tooth's natural structure.
Porcelain Veneers
For patients who want a long-lasting fix for an impaired or discolored smile, we're proud to offer porcelain veneers. This incredibly popular cosmetic solution revitalizes the appearance of teeth with thin shells crafted from porcelain, a material that is both durable and stain-resistant. Once applied to your teeth, your veneers will correct a range of issues, including embarrassing stains. What's more, treatment with veneers typically takes just two visits.
Are you ready to begin your cosmetic treatment? We've been providing comprehensive cosmetic care at Distinctive Dentistry for more than 30 years. We proudly service patients from Dallas, Hiram, Douglasville, Rockmart, Powder Springs, Acworth, Villa Rica, Temple, Marietta, and Kennesaw. Call us today to reserve your consultation with Dr. Shirley, Dr. cannon or Dr. Bickford.
Choosing the Right Cosmetic Dentist
You should not trust just anyone with the responsibility of helping you make over your smile. You should choose a team whose credentials and case history prove that they can help you achieve the gorgeous results you deserve. It is also important that you find a dentist who will truly listen to you and treat you with respect every step of the way. We believe our team has everything you could want in a cosmetic dentist.
Learn More About choosing a cosmetic dentist
Understanding the Cost of Cosmetic Dentistry
If you're interested in learning about the cost of cosmetic dentistry in Dallas, you'll quickly find that pinpointing an exact answer without a consultation is difficult. That's because each smile-enhancing treatment is 100% personalized to the patient's needs. As a result, the price varies. Don't let that discourage you though – there are several all-encompassing factors that play a role in the final answer as well. To learn a few, read on!
Which Cosmetic Dental Service Is Right for Me?
Whether you're unhappy with your smile due to dental discoloration, minor misalignment, unsightly chips, or something in between, the first step is to schedule an appointment with our talented team at Distinctive Dentistry. From there, we can review your treatment options, including:
Cosmetic Bonding – With a lifelike shade of composite resin, we can quickly fix a wide range of imperfections, from small chips to more moderate discoloration. Although it's one of the more affordable options, it's also only ideal for patients with minor dental flaws.
Veneers – Although veneers often require a higher upfront investment, they can end up being the most cost-effective option in the long run. Not only can they address several imperfections at once, but they also can last for 15+ years with proper care.
Cosmetic Dentistry Can Be an Investment Worth Making
The positive consequences of investing in your smile cannot be understated. Of course, the improvement to your overall appearance will have near-instantaneous effects on your self-esteem. As a result, you'll feel more confident in both personal and professional settings. Plus, many cosmetic dental treatments benefit the function of your smile as well, especially if you had chipped, cracked, or brittle teeth. So, cosmetic dentistry is definitely an investment worth making.
How to Make Cosmetic Dentistry Affordable
Even if you do have dental insurance, there is a good chance your plan won't cover cosmetic dental treatments since they aren't considered "medically necessary." The good news is that there is another option: our in-office dental membership plan. With this financial solution, our patients save on essential preventive care while gaining access to valuable benefits on restorative and cosmetic dentistry!
Want to learn more about the cost of cosmetic dentistry? Then we encourage you to schedule an appointment with our cosmetic dentists in Dallas, GA!
Smile Makeover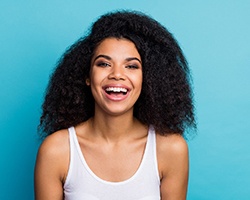 No smile is too far gone thanks to what is known as a smile makeover. While teeth may be chipped, cracked, stained, or slightly misshapen or misaligned, our team can combine multiple cosmetic services into one personalized plan, making it possible to repair and rebuild smiles for healthier and brighter futures. With a customized smile makeover, patients can enjoy greater confidence in all areas of life.
Learn More About Smile Makeovers
Cosmetic Dentistry FAQs
Want to learn more about cosmetic dentistry in Dallas, GA? Let us help! If you have a specific question or concern, then we encourage you to give our team a call. From there, we can provide you with an answer or schedule a consultation to ensure you get one. If you simply want to learn more, then keep reading to learn the answers to a few of the most frequently asked questions about cosmetic dentistry.
Is Cosmetic Dentistry Covered by Insurance?
Typically, no. Since cosmetic dental treatments, like teeth whitening, aren't "medically necessary," they are rarely covered. Of course, there are some exceptions. For example, tooth-colored fillings are both restorative and cosmetic. As a result, a portion of the cost may be covered by your provider. The best way to find out is by reviewing the fine print on your plan. If you need some help understanding your benefits, then don't hesitate to talk to our team. We have experience working with many of the nation's leading providers, including Cigna, Delta Dental, and MetLife. So, don't hesitate to get in touch with our team today so we can help!
How Do I Know If I Need Cosmetic Dentistry?
Have your once-white teeth begun to turn yellow? Do you cover your smile when you laugh to hide a chipped or cracked tooth? Do gaps in your teeth make it hard for you to smile confidently in pictures? If you answered "yes" to any of these questions, then cosmetic dentistry can help. A visit to our cosmetic dentist in Dallas will shed light onto all of the ways our team at Distinctive Dentistry can help. From veneers to cosmetic bonding, we can transform your smile. The first step? Scheduling a consultation!
How Long Does Cosmetic Dentistry Last?
That depends. While the results from an cosmetic dental bonding can last for a few years at a time, possibly up to a decade. Veneers, on the other hand, can last for over two decades. One of the biggest factors to consider is proper oral care. If you smoke, skip your biannual checkups, and neglect to floss, then there is a good chance stains, chips, and other imperfections will resurface quickly. If you take good care of your teeth and gums, however, then you can lengthen the lifespan of your results. That's why it's so important to brush and floss consistently, get a checkup and cleaning every six months, and avoid unhealthy dental habits, like nail-biting.
How Do I Choose a Cosmetic Dentist?
Your smile is one of your most important features, so naturally you want to place it in the hands of a talented, experienced, and trustworthy cosmetic dentist. But how can you find one? It's a good question!
Since the American Dental Association doesn't recognize cosmetic dentistry as a specialty, it's important to know what to look for. One of the first things is experience. Combined, our dentists have more than two decades of experience in the world of dentistry, allowing them to help patients with a wide range of dental needs and smile goals. Another thing to look for is active memberships with notable organizations, like the American Academy of Cosmetic Dentistry (both Dr. Shirley and Dr. Cannon are members). Lastly, take a look at their smile gallery so you can see the "before" and "after" photos of other patients.