Advanced Dental Technology – Dallas, GA
High-Tech Instruments for High-Quality Care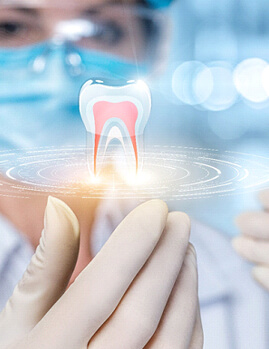 At Distinctive Dentistry, we believe in staying on the cutting edge of dental information and techniques. That is why our dentists and staff are always taking continuing education courses and adding new technology to the office. As a committed dentist in Dallas, GA, we strive to do everything in our power to provide you with comfortable, efficient, and effective care! Some of our current top-of-the-line instruments and tools include:
Intraoral Camera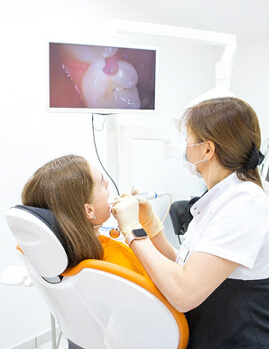 Using a tiny fiberoptic wand, we can easily take photographs and view live images of your mouth — and you can watch our progress on a separate screen. The camera allows us to see areas that would be difficult to examine during a regular visual checkup, and the photographs we take can play a valuable role in our recordkeeping. Plus, because you can also see the images, you can gain a deeper understanding of your oral health and commit to any recommended treatments with confidence.
Digital X-Rays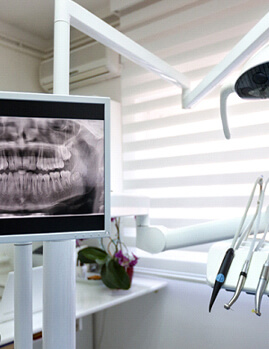 Back in the old days, taking dental X-Rays was a lengthy process that exposed you to a significant amount of radiation. Today, though, we have digital X-Rays at our disposal. Digital radiography is the safest way to take X-Rays of your teeth because it uses roughly 90% less radiation than comparable non-digital tools. The images are instantly available to us in our computer system, so we can quickly and accurately diagnose any issues that are happening beneath your gumline or in other areas of your oral cavity that are difficult or impossible to see with the naked eye.
DIAGNOdent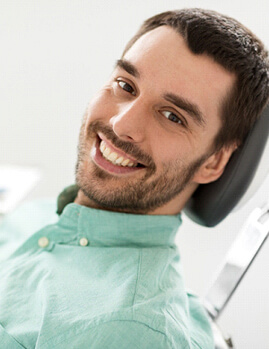 Traditional methods of diagnosing cavities, such as X-Rays and probing, might not reveal cavities until they have progressed past their earliest stages. DIAGNOdent allows us to spot areas of decay as early as possible, probably well before they begin to irritate you. By diagnosing decay when it is still very minor, fillings can be smaller and shallower, allowing you to keep as much of your natural tooth structure as possible. DIAGNOdent is radiation-free, so it is safe to use at every appointment.
Ultrasonic Cleaning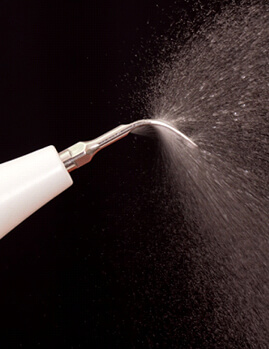 Most dental teams use a regular scaler to scrape tartar and plaque off the teeth. Many patients view this as the most unpleasant part of a dental cleaning. We make the process easier with our ultrasonic scaler, which uses sound waves to break apart tartar. You will not have to worry about the uncomfortable scraping sensation that is a hallmark of most dental cleanings. Plus, the ultrasonic scaler is so gentle that it works without causing incidental tissue damage.
At Distinctive Dentistry, we've spent more than 30 years providing general, restorative, and cosmetic dentistry services for our community. We proudly serve Dallas, Hiram, Douglasville, Rockmart, Powder Springs, Acworth, Villa Rica, Temple, Marietta, and Kennesaw. Call us today to schedule your appointment!