Teeth Whitening for Gleaming Smiles
Whiten Your Smile. Brighten Your Life.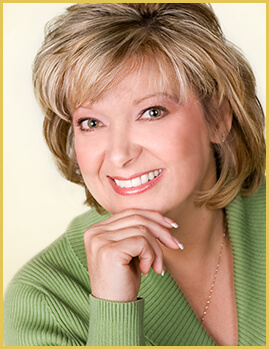 Actual Patient
Your smile is your social calling card. People not only recognize it more than any other facial expression, human babies are actually born with the ability to smile (it is not a learned behavior). Smiles are important, and not only as a way to socially connect. They also affect your business relationships, too. Research has shown that people who have healthy, white smiles are thought to be more successful.
What is your smile like? Are your teeth yellowed from plaque? Or are they discolored by dark-colored drinks, aging, or antibiotics? Do you have darkened teeth from root canals or injuries? If you're not proud of your smile, we can make it beautifully distinctive with our teeth whitening services.
Take-Home Teeth Whitening Kits
If you would like to brighten your smile in the privacy of your home, our Dallas office also offers take-home whitening kits. We'll create custom trays that will fit comfortably around your teeth and include a professional grade solution that will give you a beautiful, white smile in just 14 days.
Are you interested in learning more about teeth whitening? We would be happy to answer your questions during a special consultation visit. Call today to reserve your appointment. We proudly offer teeth whitening to the communities of Dallas, Hiram, Douglasville, Rockmart, Powder Springs, Acworth, Villa Rica, Temple, Marietta, and Kennesaw.
Teeth Whitening FAQs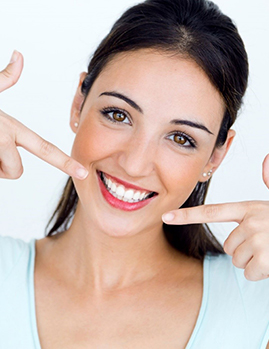 You may have tried store-bought teeth whitening gels or strips before, but to no avail. For this reason, you might be wondering what the difference is between that treatment and ours. As it turns out, our professional teeth bleaching treatment is designed to actually deliver results. To clear up any other confusion you may have, we've gathered some of our most frequently asked questions about teeth whitening.
Is Teeth Whitening Safe?
If you choose to brighten your smile with over-the-counter whitening products, you run the risk of damaging your teeth and gums, especially if you don't follow the instructions to a T. With professional teeth whitening in Dallas, GA, you can expect your teeth to remain perfectly healthy after your treatment.
What Causes Teeth Stains in the First Place?
There are two main types of teeth stains: extrinsic and intrinsic. Extrinsic stains occur on the surface of the tooth. They are formed when staining particles (such as those from tobacco, coffee, tea, or wine) build up on the enamel, or the outermost layer of the teeth. Extrinsic stains normally respond well to regular brushing with whitening toothpaste.
Intrinsic stains, on the other hand, result in discoloration beneath the surface of the tooth. Staining particles can eventually work their way through the exterior of the tooth, making them more difficult to remove. Fortunately, they can usually be removed with our professional whitening treatment.
Common causes of stains include:
Tobacco use
Poor oral hygiene
Trauma or disease
Consuming staining foods and drinks
Medical treatments like certain antibiotics
How Long Will My Results Last?
No teeth whitening treatment is permanent. In fact, patients who frequently consume items like coffee and tea may see their results begin to fade in as little as one month. If you avoid these drinks (or sip them through a straw to minimize their direct contact with your teeth), you can expect your results to last for a year or more before you need a touch-up treatment. If you find that your results aren't lasting as long as you think they should, talk to your dentist in Dallas, GA about how you can make your results last.
Does Teeth Whitening Affect Existing Dental Restorations?
There are rumors out there that teeth whitening can damage existing fillings, bonding, veneers, bridges, or crowns. The truth is that while whitening won't damage these restorations, they won't respond to the whitening treatment. This means you may need to have your dental work adjusted or replaced to match the new shade of your pearly whites so that your restorations don't stand out in your smile.
Does Teeth Whitening Cause Sensitivity?
One of the risks of store-bought whitening is that it can cause your teeth to become more sensitive after treatment, at least temporarily. Luckily, this generally doesn't happen with professional whitening. This is because our dentists evaluate the current state of your teeth and customize the strength of the bleaching gel to meet your unique needs. If you still experience sensitivity, we can apply a topical fluoride treatment or recommend a sensitivity toothpaste or mouthwash for you.