Excellent Dental Services for Dallas, GA Residents
Making the Smile You Dream of a Reality with Distinctive Dentistry!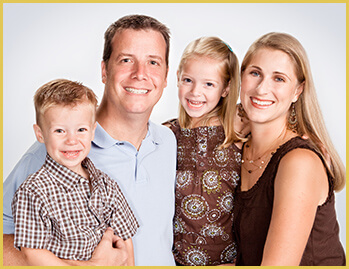 Actual Patient
Did you know that smiling can lead to a longer life? According to research conducted at the University of Illinois, people who feel happy and smile more often live almost ten years longer. Smiling has physical benefits, too. A smile releases endorphins, lowers stress, and boosts your immune system. If you're not smiling enough because your teeth are dulled by stains, then consider our teeth whitening services. Or, if you want to cover up gaps, fractures, and oddly shaped teeth, you might benefit from porcelain veneers.
Our general and family dentistry, restorative dentistry, and cosmetic dentistry options will satisfy the smile requirements of you and your family. Our experienced, caring dentists can fix your damaged or discolored teeth, heal your bleeding and swollen gums, upgrade the look of your smile, and much more! We are a full-service dental office, and we promise you'll be treated with courtesy and respect.
We invite you to view our comprehensive dental healthcare choices:
Schedule Your Appointment Today
At Distinctive Dentistry, we've spent more than thirty years providing general, restorative, and cosmetic dentistry for you and your family. We proudly offer dental services to the communities of Dallas, Hiram, Douglasville, Rockmart, Powder Springs, Acworth, Villa Rica, Temple, Marietta, and Kennesaw. Call us today to schedule your appointment!