How to Choose a Cosmetic Dentist – Dallas, GA
Find the Right Team to Transform Your Smile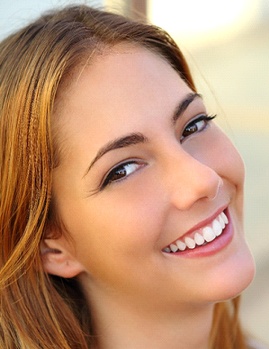 The American Dental Association recognizes several dental specialties, including periodontics, endodontics, orthodontics, and more. Unfortunately, cosmetic dentistry is not one of those specialties. Any dentist can call themselves a "cosmetic dentist" in Dallas. That is why patients must be picky when they are choosing someone to transform their smile. You should take the time to research your options and find a dentist who will truly listen to your needs and put forth the effort it will take to get your results just right. How can you find that ideal dentist? Here are some tips.
Credentials
Most dentists' websites have some information about their background and experience. There, you can discover things like how long a dentist has been practicing, whether they belong to the American Academy of Cosmetic Dentistry, and whether they have ever won any awards for their work (cosmetic or otherwise).
Past Cases
Much of the time, a dentist's work speaks for itself. They may have a gallery on their website where you can check out examples of their previous cosmetic cases. There, you will find lots of photos that showcase how a dentist in Dallas used porcelain veneers, or other treatments to help past patients achieve their desired results.
Services Offered
Modern dentistry offers many cosmetic treatments that can have a powerful effect on a smile's aesthetics. Before you choose a dentist, it may behoove you to do some research on the procedures that might be able to help you achieve your ideal grin. For example, if you have excess gum tissue that makes your teeth appear shorter than they are, opting for a dentist who offers laser gum recontouring may be your best option.
Reviews
A dentist's credentials and past cases can tell you much about whether they are qualified to makeover your teeth. However, their qualifications aren't the only factor you must consider. You need a dentist who will take the time to listen to your concerns, answer your questions, and respect your personal preferences. A practice's reviews can give you insight into how the dentist and their staff members interact with patients and whether patients were satisfied with their overall results.
Convenience
Of course, convenience is not the most important thing to consider when you are choosing a cosmetic dentist. However, it should certainly be a factor. Does a dentist offer early appointments so you won't have to interrupt your daily routine? Do they have any vacations planned that might interfere with your treatment timeline? Is their office within a reasonable driving distance of your home or workplace? Remember to think about such questions if your schedule is not very flexible.
Distinctive Dentistry Checks All the Boxes
We believe that Distinctive Dentistry has everything you may want in a cosmetic dentist. Contact us today to learn how we can help transform your smile.
Choosing the Right Cosmetic Dentist
You should not trust just anyone with the responsibility of helping you make over your smile. You should choose a team whose credentials and case history prove that they can help you achieve the gorgeous results you deserve. It is also important that you find a dentist who will truly listen to you and treat you with respect every step of the way. We believe our team has everything you could want in a cosmetic dentist.