Assurant Dentist -- Hiram, GA
Making Dental Care Affordable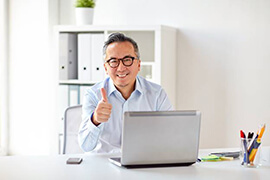 Assurant dental insurance coverage through the Dental Health Alliance is a wonderful benefit your employer may provide to help you and your loved ones enjoy healthier, cleaner, and long-lasting smiles. If you receive coverage through this provider, we are pleased to share that Distinctive Dentistry is in-network with your plan! That means we can help you make smart decisions to stretch your benefits -- for the good of your smile and your wallet. Keep reading to learn more about how your dental insurance plan works, and how you can start saving on our quality dental care this year.
Assurant Coverage Availability & Fees
Assurant dental insurance is like most plans in that it places a significant emphasis on prevention. This is different from medical insurance, which is mainly there in the event of something unexpected or to make care more affordable once you get sick. With dental insurance, in exchange for a monthly premium which usually ranges around $50 for an individual and $150 for a family, you will be eligible for steep savings and coverage on a list of preventive, general, and restorative services.
The details of your plan will depend on certain decisions you or your employer make at the time of enrollment, but, in general, you can expect your coverage to look like this: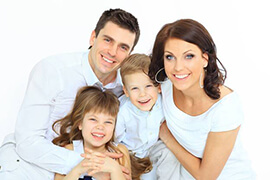 Preventive care is fully covered

Six month checkups and cleanings
An annual set of X-rays
Prevention for children, including fluoride and dental sealants

Restorative dentistry services are covered between 50% and 80%, depending on the complexity of the treatment

Tooth-colored fillings
Dental crowns and bridges
Inlays and onlays
Tooth extractions
Root canal therapy
Dentures and partials

Cosmetic dentistry and other elective procedures, like porcelain veneers and teeth whitening, are typically not covered by dental insurance
It is important to remember that Assurant coverage is set on a calendar year, and any unused benefits will expire at the end of the cycle. To avoid letting valuable coverage slip away, it is important to make strategic decisions throughout the year. As your Assurant dentist, our office can help you do just that when the time comes! That's just one of the many benefits of visiting an in-network Assurant provider.
Meet Libby Altwies, Our Dental Insurance Expert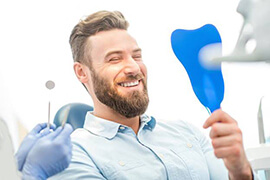 Using your Assurant dental insurance benefits wisely is easier when you have an expert on hand to help you navigate your plan. At Distinctive Dentistry, that is Libby Altwies! She is an expert in dental insurance and is highly skilled in helping patients understand the ins and outs of their coverage in simple, easy to understand language. Questions about your Assurant coverage? Please don't hesitate to get in touch with our office -- go ahead and contact your Assurant dentist in Dallas today. Ask for Libby when you do!