Dental Safety
Your safety is our top concern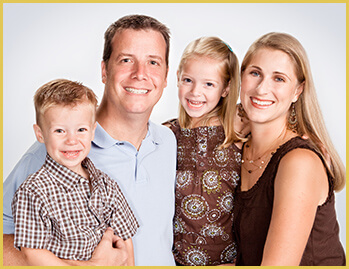 Actual Patient
WE WANT TO ASSURE YOU, our valued patient, that we at Distinctive Dentistry are dedicated not only to offering compassionate, quality care but we are also focused on safeguarding the health and safety of every patient.
Dental safety has been the subject of several news stories recently. Even though the instances of cross contamination are rare in the dental setting, there is always a need for constant vigilance. Here are just a few of the methods we practice at Distinctive Dentistry to ensure your safety.
Many precautions are visible, so look around during your next dental visit. You should be able to note the general cleanliness of the office, the use of masks and gloves and frequent hand washing. Other precautions, such as sterilization and disinfection are done before and after your visit.
Controlling contamination through sterilization is the most essential component in infection control. Instruments that can withstand high temperatures are sterilized in a steam autoclave under pressure. At Distinctive Dentistry our autoclave sterilizers are monitored on a strict schedule by the Emory University Hospital Autocheck Laboratory, a specialized testing lab within Emory Medical Laboratories.
We use disinfection procedures on surfaces and equipment that cannot be removed for cleaning such as countertops, drawer handles, and light handles, etc., before and after each patient.
Many of the items that we use are disposable such as gloves, masks, wipes, paper drapes, saliva ejectors, needles etc. These items are used only once and then disposed of properly. Special containers are used to dispose of contaminated and sharp materials.
We want you to feel confident that your family is in good hands. Please don't hesitate to ask us about any concern you may have about your health and safety while in our office.
We are proud of the extensive health and safety procedures we follow at Distinctive Dentistry. We go above and beyond to provide your care in the safest possible environment so you and your family will trust us for generations to come. Visit us from Dallas, Hiram, Douglasville, Rockmart, Powder Springs, Acworth, Villa Rica, Temple, Marietta, and Kennesaw. Call us today to schedule your appointment!