Cost of Dental Implants – Dallas, GA
Budgeting for Your Restored Smile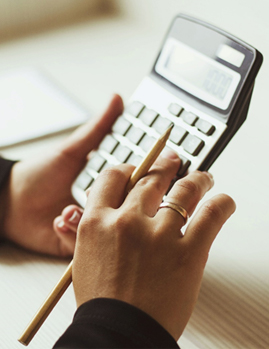 Dental implants in Dallas, GA, are the best way to replace missing teeth. However, they do come with a significant monetary cost. Some patients become so concerned about the price of this treatment that they miss out on all its benefits. On this page, we'll discuss why dental implants cost as much as they do, why they are worth the investment, and how you may be able to find room for them in your budget. They may be more affordable than you think!
Types of Dental Implants
Not all dental implant treatments are the same. In fact, the treatment is always custom designed for the person receiving it. That is why costs vary so much from patient to patient. Logically, an individual who needs to replace a single tooth with a single dental implant will pay quite a bit less than someone who is undergoing full mouth reconstruction. The materials used to make the implants, as well as the nature of the surgery and the final restoration, also have an impact on overall cost. When you visit our team for your consultation, we will provide you with a personalized estimate for the price of your treatment.
What Are the Stages of Dental Implant Treatment?
Dental implant treatment takes place across several stages. You may have to go through:
Preparatory treatment, such as extractions or bone grafts
The implant placement surgery
Placement of the implant abutment
Design and placement of the final restoration
The above-listed stages may take place several months apart, and each one has its own unique cost. You will only have to pay for each portion of the treatment as you go through it. Therefore, you will have time throughout your treatment journey to adjust your budget as necessary.
Are Dental Implants Worth the Investment?
Yes, dental implants near Hiram are absolutely worth the cost! They provide stable, aesthetically pleasing tooth replacement — really, their function and appearance rival those of natural teeth. Plus, they have the potential to last for decades. In fact, their outstanding longevity may make them an even better monetary value than other treatments that cost less upfront. For example, while traditional dentures have a relatively low cost, they may need to be replaced every five years, and they require periodic adjustments, making them a recurring cost. In most cases, dental implants are a low-maintenance, one-time investment.
Does My Dental Insurance Cover Dental Implants?
Many dental insurance policies do cover dental implants. However, there are still quite a few that do not. You will need to check the specific details of your benefits to learn more about the scope of coverage. Even if your plan does not cover the implants themselves, it might cover other portions of your treatment, such as the initial bone graft or your final restoration. Also, our team will be happy to work with you to make your treatment as affordable as possible. Thanks to low-interest financing and our in-house savings plan, you may discover that your new smile much more affordable than you initially thought!