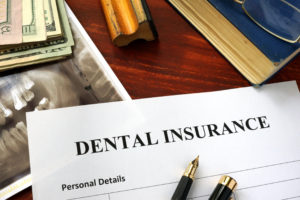 Halloween is right around the corner, which will officially kick off the fall and winter holiday season. Doesn't it feel like this year has just flown by? During the final months of 2020, visiting the dentist may not be high on your list of priorities. However, if you have any unused dental insurance benefits, they are set to vanish when the clock strikes midnight on New Year's Eve! These are insurance benefits you have already paid for, so you should not let them go to waste. Here are a few tips from a local dentist on how to use your benefits before they expire in Dallas, GA.
Hit Your Annual Maximum
Most dental insurance plans have an annual maximum, which is the highest amount of money the plan will pay for care in a calendar year. While many people are unaware of this fact, most dental insurance benefits do NOT roll over from one year to the next. So, if you do not reach your annual maximum in 2020, you could potentially leave hundreds or even thousands of dollars in insurance coverage on the table.
This late in the year, it is more likely that you have already paid your insurance deductible, which is the amount you must pay before your insurance kicks in. If you have already paid your deductible and have yet to reach your annual maximum, now is the perfect time to undergo dental treatment. Your out-of-pocket costs will probably be much lower now than if you were to wait until next year to start treatment.
Get that 2nd Checkup & Cleaning
Another smart way to use your benefits before they expire in Dallas, GA is to schedule a second dental checkup. Routine dental exams and professional cleanings are critical to maintaining a healthy smile and preventing minor problems from going untreated. While one dental checkup per year is good, the American Dental Association recommends visiting your dentist every six months. Most dental insurance plans cover preventive care at 100%, so your second dental checkup likely will not cost you anything!
Relaxed Rules in 2020
In general, insurance companies require dental appointments to be at least 6 months and 1 day apart to qualify for coverage. However, most insurance companies are waiving that rule this year due to all the disruptions caused by the COVID-19 pandemic. So, if you recently visited the dentist but have a new toothache or have since decided to undergo restorative dental treatment, you can likely go again. Be sure to double-check with your insurance provider before scheduling an additional appointment.
End 2020 on a positive note by maximizing your insurance benefits to boost your smile! Talk to your dentist in Dallas today to get started.
About the Author
Dr. Bobby Shirley has over a decade of experience providing quality dental care to residents of Dallas, GA and surrounding communities. At Distinctive Dentistry, he is an in-network provider for most major PPO plans, including MetLife, Delta Dental Premier, Cigna Dental Discount and more. For more tips on how to maximize your dental insurance benefits, visit the Distinctive Dentistry website or call 770-445-6606.