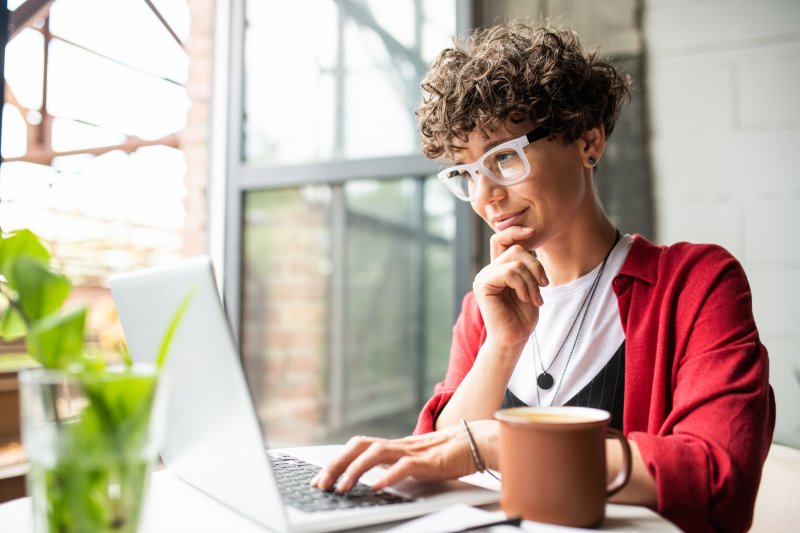 Are you on the hunt for a new dentist in Dallas? While your first reaction may be to look at your insurance plan and pick the closest office to your home, the amount of time it takes to locate your policy, review the long list of doctors' names, and figure out where the office is can fill a whole afternoon! So, let's think outside the box for a moment and instead discuss some noteworthy things to consider when you're searching for the dentist of your dreams. Too much? Maybe. But maybe not! We'll stay open-minded about that.
Is the Dentist Near Me a Good Choice?
Location is definitely something to consider when you're looking for a dentist, especially since you want to make it easy on yourself to get to their office when you have an appointment. However, there are other important factors that you may want to move to the top of the list, such as:
What Are the Office Hours? When you're deciding on a dental office to visit, their business hours are important for you to note. Finding an office that has hours that work with your schedule will make it easier for you to actually go.
How Does the Dentist Handle After-Hours Dental Emergencies? You want to know in advance what their protocol is if you sustain a dental injury outside of their office hours. This eliminates any anxiety over what to do in case you find yourself with a dental emergency on your hands.
Do They Have an Informative Website? Can you find out about them from their website? Is there useful information and a section to know a little more about the doctor(s) and staff? While you shouldn't judge a book by its cover, you can sometimes get a feel for the vibe in the office before you even walk in the door. Their website can offer some clues to that vibe and provide you insight into what kind of technology they use for diagnosing and treatment.
What Are People Saying on Their Facebook and Instagram Accounts? Check out their social media to see what people are saying about them. Do you see anyone you know following them or "liking" their posts? If so, you could text or call someone that has had first-hand experience with the office you're looking into.
What Do the Google Reviews Say About the Office? From Dallas to Hiram and neighboring towns like Powder Springs and Marietta, Google reviews can point you in the direction of the most recommended dentist near you. Although every office is going to have some negative reviews, a great office will have plenty of nice ones, and a good reputation speaks volumes.
Are the Doctor and Staff Efficient and Friendly?
Here's the truth about finding a new dentist in your area: you're not just looking for a great dentist, you're looking for great office staff too. After all, you're going to be spending plenty of time with them from scheduling an appointment and discussing a treatment plan to figuring out your insurance benefits. So, you can see why their friendliness and efficiency is so important! With this in mind, you should feel this kind of energy as a patient and between staff members and the doctor as well. In short, a staff that cares about each other will certainly care about you.
Is the Dentist Considerate of Your Fears and Concerns?
It's no secret that the majority of people struggle with dental-related nerves. In fact, a recent study found that at least 75% of adults do! If you are a part of this statistic, then the best dentist for you will be understanding of this fear. Instead of being dismissive or condescending, they should offer possible solutions, and, above all, empathy and compassion (especially since 30% of students in dental school are afraid of dental treatment themselves!). As a patient in the chair, you deserve judgment-free, top-notch service, and every effort to make you feel comfortable during procedures is a sign of great dental care.
Is the Dentist a Member of the American Dental Association?
The American Dental Association (ADA) exists to help dentists succeed and be their best. An active membership not only gives the professional access to their newsletters and magazines, but their continuing education program ensures dentists can stay abreast of the latest materials, technology, and protocols. So, while it's not mandatory for a quality dentist to be a member of the ADA, selecting a dentist who is can bring you peace of mind that they:
Agreed to the Principles of Ethics and Code of Professional Conduct.
Made a promise to prioritize your dental healthcare needs.
Have the educational tools, meetings, and courses for extending their knowledge and staying current with the latest information available.
Does the Dentist Explain the Treatment You Need?
It's hard to see your own teeth, especially those molars! To ensure you know exactly what treatment you need and why you need it, your dentist should have their assistant or hygienist take photos or X-rays to look at during your exam. From there, they can provide you with a visual image to support their recommendation. If you still have questions, don't be afraid to ask! Great dentists give you all the answers, provide you with a personalized treatment plan, and do their best to estimate your fees. That way, you can leave the office knowing what to expect the cost of your treatment to be.
6 Bonus Tips for Being a Well-Informed Patient
Being well-informed will prepare you for a better dental experience. Unsure where to start? Here are six tips to help:
Having a printout of your treatment plan.
Being aware of what your insurance benefits are and understanding your policy.
Understanding the treatment you need and why you need it in order to communicate it to your partner, a family member, or just knowing for yourself.
Keeping a folder containing your treatment plan and information about payment options.
Taking notes to help you remember extensive information.
If needed, having someone with you that can help you recall what you're told and suggest questions you might not think of.
You're Ready to Find Your New Dentist!
The most important thing to remember when searching for the best dentist near you is to go with your instinct. It may take more than one visit to know for sure you've found the right dental practice and you may have to try more than one office – that's okay. It's all a part of your journey to receiving the best dental care available.
About the Practice
Whether you are looking for a new dentist in the Dallas, Hiram, or Powder Springs area, our team at Distinctive Dentistry firmly believes you deserve a dentist that you trust and that makes you feel taken care of. We have been an established practice for over three full decades, and we love helping patients nearby have a phenomenal experience on their journey to pristine oral health and a beautiful smile. Plus, we are conveniently located in the Hiram City limits of Dallas, Georgia, just minutes away from Powder Springs, Marietta, Douglasville, and Rockmart. To learn more about our family dentist in Dallas or to schedule your appointment, visit our website or give us a call at 770-445-6606.