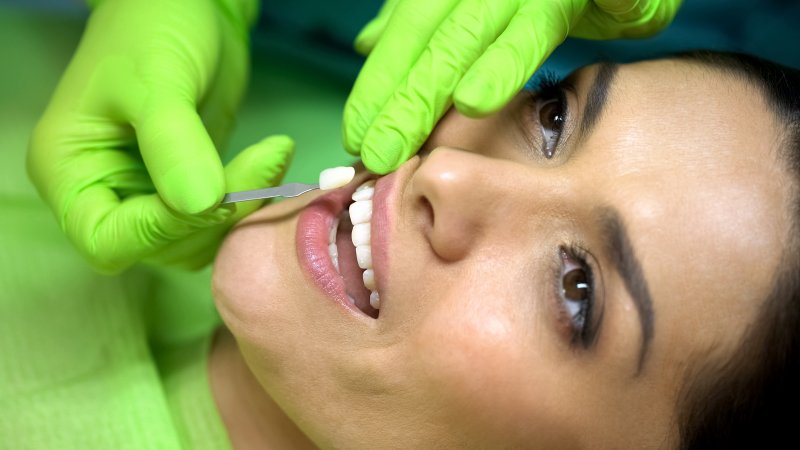 Porcelain veneers are a popular way to fix imperfections and leave you with a beautiful, flawless smile. This is why it is so popular among celebrities. Whether you have discoloration, chips, cracks, or slight misalignment, veneers are a minimally invasive solution. But did you know that porcelain veneers have been around since the late 1920s? Continue reading to learn more from your cosmetic dentist in Dallas, GA about the history of porcelain veneers and how they've become into what they are today.
Invention of Porcelain Veneers
For a long time, people have been taking drastic measures to improve their appearance. Afterall, everyone wants to feel good about themselves. It was the film industry that first introduced porcelain veneers to the world. More specifically, they were invented by a California dentist known as Dr. Charlie Pincus in 1928. He created this in order to alter the appearance of the smile so his clients could look perfect for the camera. However, these veneers were not permanent like the ones you see today. They were attached using a special adhesive and were only meant to be worn for a short period of time.
The Etching Technique
Porcelain veneers were widely used in Hollywood, but they also started to become more appealing to people who weren't necessarily in the film industry. The issue was that they weren't very long-lasting, so this made them very impractical to try to wear at all times. However, Dr. Michael Buonocore came up with the etching technique in 1959. This involved using acid on the surface of the teeth the create small groves. This rough surface made it much easier to bond with sealants and other restorations.
In 1982, J.R. Calamia and R.J. Simonsen put the work of both Dr. Pincus and Dr. Buonocore together to create a longer lasting veneer. They applied a hydrofluoric acid to the teeth and created small pores where the dental compound could seep into in order to create a strong bond with the porcelain veneer. This way, patients could have results that would last for many years.
Modern Day Porcelain Veneers
Today, dentists use the same etching and bonding technique. However, now dental professional work with high quality and stain resistant porcelain that very closely resemble natural teeth. When treated for properly, modern veneers can last upwards of 20 years before needing to be replaced with new ones, making it an ideal, long-lasting option.
If you're looking to enhance your smile, porcelain veneers in Dallas, GA may be a great option. As you can see, they have been a sought-after option for the past century and are now better quality than ever before.
About the Author
Dr. Bobby Shirley and his team provide several different cosmetic options, including porcelain veneers, at Distinctive Dentistry in Dallas, GA. He earned his Doctor of Dental Medicine from the University of Louisville School of Dentistry and is a member of multiple professional organizations including the American Dental Association and the American Academy of Cosmetic Dentistry. For more information on porcelain veneers or to schedule a consultation, visit his website or call (770) 445-6606.