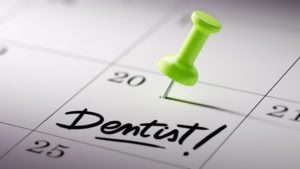 Every six months, you visit your dentist for a regular cleaning and checkup. But with the holidays fast approaching, you may be tempted to cancel your appointment. While it can seem harmless, skipping a dental cleaning in Dallas may end up creating more problems than you think. Your regular checkups protect more than just your teeth. Keep reading to learn why you should never skip visits with your dentist.
Early Detection
Ignoring your oral healthcare can put you at risk of missing an early diagnosis of serious health conditions. An average visit to your dental office can result in the early detection of diabetes, oral cancer, and even dementia. Bleeding gums, loose teeth, lesions in the back of the throat, and even poor oral hygiene are all symptoms your dentist can use to help identify these conditions before they cause serious issues. The sooner they are noticed, the earlier you can get a proper healthcare plan in place.
Cavities
Even a tiny pinhole of tooth decay can be the beginning of the end for your enamel, especially if you miss a dental appointment and it goes untreated. The earlier your dentist finds any dental decay, the less painful treatment will be. However, the longer it goes untreated, the bacteria can weaken your tooth and lead to it breaking, cracking, or needing a root canal.
Gum Disease
Visiting your dentist for regular cleanings removes bacteria and calculus under your gums and other hard-to-reach places in your mouth. Gum disease begins when bacteria gathers at the gum line, causing bleeding and inflammation. The microbes destroy the gum tissue, forming pockets that allow for the eventual breakdown and disintegration of the jawbone. Once it's gone, the bone will not grow back, and your teeth may eventually fall out. Gum disease is also connected to Alzheimer's and heart disease.
Going into the holidays, your oral health is at an even higher risk than normal due to all of the delicious meals, drinks, and treats that await you. Skipping even one appointment can have a detrimental effect on your general health. Having a healthy diet, flossing regularly, and brushing twice a day can't protect your teeth from all bacteria. So, make sure you keep up with your regular visits to protect you and your smile.
About the Author
Routine exams with the team of dentists at Distinctive Dentistry will keep you and your teeth in top health. Thorough oral cancer screenings, gum disease therapy, and general cleanings are just a few of the services Drs. Jack Bickford, Bobby Shirley, and Clay Cannon provide. To learn more about this practice, visit the website, or contact the office at (770) 445-6606.