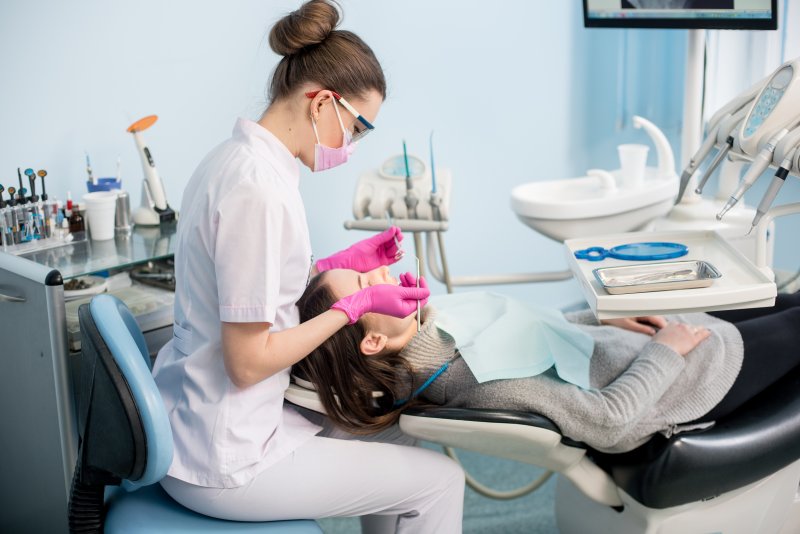 You may think that all your dental hygienist in Dallas, GA does is clean your teeth, but there is so much more to their job than just that. There are many different things that they are responsible for on a daily basis, including both patient care and after-care treatment. Your dental hygienist's job covers all sorts of different areas and they always work closely with your dentist in order to provide patients with treatments. Here are just some of the many responsibilities that your dental hygienist has on a given day.
Patient Education
You go to the dentist to get your teeth cleaned and checked out on a regular basis. However, there is an educational aspect to your visit as well. Many people don't know what's best for their oral health, so it is up to your hygienist in order to give them the best advice possible on how to make positive changes in the future. Sometimes, patients come in with more serious issues, like severe periodontal disease or an abundance of cavities. A hygienist can educate them to help them get on track towards a healthy smile.
Patients Counselling
Dental anxiety is extremely common. Some patients are even dealing with dental phobia, which makes it difficult for them to seek the essential dental care they need, including regular cleanings and checkups. It is your dental hygienist's job to make them feel as comfortable and calm as possible while they are in the dental chair. They can be the difference between a quick cleaning and an anxiety inducing appointment.
Screening Patients
Before your dentist even comes into the treatment room, a dental hygienist does an exam in order to take a look at the overall health of the patient's teeth and other parts of the mouth. They check for early signs of tooth decay, gum disease, and other abnormalities that could indicate that something isn't right.
Impressions and X-Rays
If a patient needs a dental implant or an oral appliance, the hygienist is generally the one who takes the impressions of individual teeth to make this possible. They also take routine x-rays of patients in order to detect any issues that cannot be seen otherwise.
Patient Treatment
A dentist isn't the only person in the office that treats patients. Hygienists are also responsible for plenty of tasks, especially regular checkups and cleanings. They do things like remove plaque and tartar, give fluoride treatments, polish teeth, and a lot more.
Next time you go to the dentist for your checkups, don't forget about the role that your dental hygienist plays in your oral health. You can thank them for your beautiful, clean teeth at the end of your visit.
About the Author
Dr. Bobby Shirley is an experienced dentist who has been practicing for more than 15 years. He earned his Doctor of Dental Medicine from the University of Louisville School of Dentistry and is currently a member of numerous professional organizations, including the American Dental Association and Academy of General Dentistry. He works with a team of skilled hygienists who help to ensure that the practice operates smoothly and efficiently. For more information or to schedule an appointment at his office in Dallas, GA, visit his website or call (770) 445-6606.