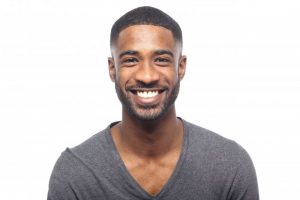 Have you ever looked in the mirror and wished your teeth were whiter or straighter? Are you embarrassed by your chipped, stained, or crooked teeth? Luckily, your cosmetic dentist in Dallas, GA can easily correct all of those pesky imperfections and give you the smile of your dreams. But what exactly is cosmetic dentistry? Keep reading to learn more about and how it can benefit you.
What Is Cosmetic Dentistry?
Cosmetic dentistry refers to any dental treatments that improve the appearance (but not necessarily the health) of your smile. They are considered non-essential procedures. You may have heard or even believed the stigma about cosmetic dentistry, that it's a waste of money. But getting your smile made over comes with a wide variety of advantages.
How Can You Benefit from Cosmetic Dentistry?
Getting cosmetic dental work done can improve not just the way your smile looks, but your quality of life as well. Multiple studies have shown that smiling more often triggers the release of feel-good chemicals in the brain, like dopamine and serotonin. Low levels of these chemicals are associated with depression and anxiety, so you want as much of them as possible. One way to achieve that is by creating a smile you can be proud to show off with cosmetic dentistry.
Research has also demonstrated that people with straight white teeth are perceived as more attractive and successful. This can help you succeed in both your personal and professional life.
What Are Some Examples of Cosmetic Dentistry Procedures?
Your dentist in Dallas, GA offers many different cosmetic treatments to improve your smile, including:
Porcelain veneers. Veneers are custom-made ceramic shells that are placed over the front surfaces of your problem teeth to create the appearance of an effortlessly perfect set of pearly whites.
Teeth whitening. Using either in-office treatment or take-home trays, the shade of your teeth can be brightened by up to eight shades.
Cosmetic bonding. Do you have small gaps, chips, or stains in your front teeth? Cosmetic bonding uses a composite resin to repair your teeth and make them look completely natural.
Tooth-colored fillings. If you have a cavity, you no longer have to worry about a metal filling marring your smile. Your dentist can instead use a composite resin to repair your cavity.
Thanks to cosmetic dentistry, you can easily achieve the smile you've always wanted. In most cases, there is very little that cannot be accomplished with cosmetic dentistry.
About the Author
Dr. Bobby Shirley studied at the University of Louisville School of Dentistry. He maintains active memberships in many organizations, including the American Dental Association, the Georgia Dental Association, the Academy of General Dentistry, and the American Academy of Cosmetic Dentistry. His practice offers all of the cosmetic procedures listed above and more. To learn about which cosmetic treatment is right for you, visit Dr. Shirley's website.