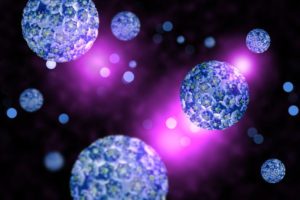 One of the biggest challenges of diagnosing mouth cancer is that most people don't notice the warning signs. For example, if your symptoms only show up in the back of your throat, it can be easy to miss. According to the American Cancer Society, more than 1.7 million people were diagnosed with cancer in 2019; about 53,000 of those were found to have an oral malignancy. Below are a few factors that can impact your risk of being diagnosed with oral cancer in Dallas and how you can reduce your risk of developing this disease.
UV Exposure
The sun can be good for your mood, it can make you more productive, and relieve stress. But while most people remember to wear sunblock or hats, not as many apply lip balm with at least SPF 15. Continuous exposure to the sun's rays without protection can cause mutations in the skin cells on your lip, leading to precancerous changes.
Tobacco
Using tobacco in any form puts you at high risk for developing many types of cancer, especially oral. Studies show that tobacco accounts for almost 30% of all deaths related to cancer, and about 90% of people with oral cancer use tobacco products. All items that have nicotine also contain poisonous toxins and carcinogens. These toxins can change your cells' DNA, causing them to grow out of control and form a tumor.
Alcohol
Heavy alcohol use can put you at a higher risk of developing oral cancer than tobacco. Bacteria in the mouth and your body breaks down alcohol, creating poisonous, cancer-causing chemicals. These chemicals damage your cells and their DNA. Cancer specialists say that people who consume large quantities of alcohol have a poor diet, which also puts them at risk for mouth cancer. Research shows that a poor diet consisting of mostly processed foods can lead to a vitamin A deficiency, making you more susceptible to 12 types of cancer, including oral.
Age and Gender
Research shows that men are diagnosed with oral cancer twice as often as women. This could be connected to the use of tobacco and alcohol, since both are more commonly used by men. In addition, after age 50, the risk increases and peaks between ages 60 and 70. The average age at diagnosis is 62, but younger people can also develop oral cancer as well, due to their exposure to human papillomavirus, also known as HPV.
HPV
Human papilloma virus, or HPV, is the most common sexually transmitted disease in the United States. 40 strains of HPV can be transmitted through sexual contact to the genitals, mouth, and throat; and 12 known strains can develop into cancer. The CDC has reported that HPV is believed to be the cause of 70 percent of oropharyngeal cancer (cancer that develops in the back of the throat) in the United States. Signs of oral cancer can include sudden weight loss, earaches, and many symptoms associated with laryngitis. The HPV vaccine can help prevent both reproductive and oral cancers, and the CDC has recommended it for everyone from age 11 to 26.
How to Reduce Your Risk of Oral Cancer
While you can't completely prevent oral cancer, there are steps you can take to reduce your risk. For example, if you spend a lot of time outdoors, make sure to wear at least an SPF 15 sun balm throughout the year. Reducing or eliminating smoking or drinking from your life will do wonders for your health and minimize your risk as well. Be sure to keep up with your regular dental checkups and ask your dentist to do an oral cancer screening at every visit. This will keep you on top of your oral health and help with early detection.
About the Author
Drs. Bobby Shirley, Clay Cannon, and Jack Bickford offer high-quality dental care that protects your teeth and your overall health. At Distinctive Dentistry, oral cancer screenings are an essential part of the services they provide. In addition to preventive care, this team of dentists and their professional staff are prepared to offer you a safe, friendly environment to get the beautiful smile you desire. To learn more about the dental treatments they offer, visit the website or contact the office at (770) 445-6606.