Dental Crowns & Fixed Bridges in Dallas, GA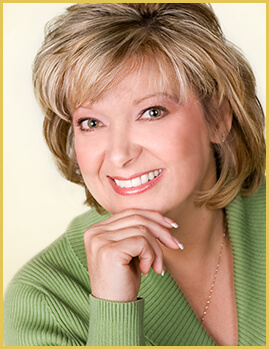 Actual Patient
Crowns, also known as caps, are placed over a tooth to restore its functionality and appearance, often following a restorative procedure like a root canal. We may also recommend a crown in cases where a tooth has become so decayed that large portions of it must be removed. In still other cases, crowns are used to attach bridges, cover implants, prevent a cracked tooth from becoming worse, or to replace an existing filling that is in jeopardy of becoming loose or dislocated. Crowns also have an aesthetic purpose. They're applied when a discolored or stained tooth needs to be restored to its natural appearance.
Fixed Bridges for Dallas, GA, and Beyond
Do you have missing teeth due to an injury, an extraction procedure, gum disease, or other dental traumas? You may benefit from a custom-made bridge (also known as a fixed bridge). At Distinctive Dentistry, we want to give each and every patient a reason to smile!
What Is a Fixed Bridge?
A fixed bridge, is a natural-looking appliance that can replace a section of missing teeth. Because they're custom made, dental bridges are barely noticeable and can restore the natural contour of the teeth as well as the proper relationship between a patient's upper and lower teeth.
Bridges are composed of a replacement tooth that physically bridges the gap in a patient's smile, and one or two crowns that are affixed to the existing teeth on either side of the gap. Many bridges are made of porcelain, but they can also be made of gold or a combination of materials.
How do I take care of crowns and bridges?
You take care of crowns and bridges the same way you take care of your natural teeth—brush twice a day, floss once a day, and visit our Dallas office for regular dental checkups every six months. As long you take care of your teeth, your crowns and bridges should last many years.
At Distinctive Dentistry, we've spent more than thirty years providing crowns and bridges to our patients. We proudly offer restorative dental care to the communities Dallas, Hiram, Douglasville, Rockmart, Powder Springs, Acworth, Villa Rica, Temple, Marietta, and Kennesaw. Call us today to schedule your appointment!